The first Ruby Tuesday was opened in 1972 by Sandy Beall near the University of Tennessee at Knoxville campus after he received a $10,000 gift to open his own restaurant. Beall named the restaurant after the Beatle's song "Ruby Tuesday", which was suggested by comedian Bob Hope. The chain opened a new store every 9 months for the next 10 years.
In April of 1982, Beall sold the company to Morrison Inc. for $15 million.
By 1985, there were 35 locations.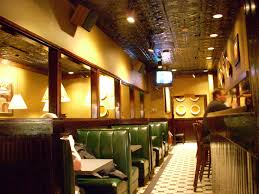 In 1996, Morrison spun Ruby Tuesday off as its own division with headquarters in Mobile, Alabama.
In 1998, the Ruby Tuesday corporate office was moved from Mobile, AL to Maryville, TN.
In June 2012, founder and CEO Sandy Beall announced he was leaving the company.  Sandy was replaced by Raymond Blanchette.
As of 2016, the company currently operates 735 locations worldwide.
To promote the more family-friendly environment, the chain introduced Kids Eat Free night on their flagship day, Tuesday. At all company-owned restaurants, a child's meal is free with the purchase of an adult entree.
In October of 2017, the company announced that NRD Capital Management would be taking the company private through a $146 million deal expected to be completed in early 2018.
In January 2018, Ruby Tuesdays announced the appointment of a new CEO, Ray Blanchette, in the hopes of turning business around.
However, in April 2018, the company closed another 10 locations, despite new leadership.