Lillian Roberts describes herself a "serial entreprenuer." After realizing that accounting was still in the "analog" phase of technology, she decided to change all that. Roberts founded Xendoo in 2016.
Xendoo is an innovative cloud-based bookkeeping and accounting platform focused on helping small businesses.
In an interview, Roberts stated that she quickly saw that small businesses could not compete with larger ones when it came to accounting issues. Xendoo is on a mission to aggregate data in a way that'll help small business owners understand their industries better and ultimately improve profits.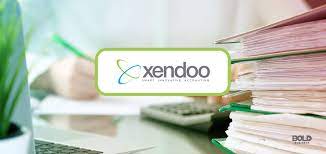 In December 2020, the company integrated QuickBooks directly into its software program.
Due to the pandemic, Xendoo lost a few clients, but the company's overall growth has been reported to be more than 700% in the past two years. The company plans to hire a minimum of 10 people in the south Florida area.
Xendoo maintains a corporate office in Ft. Lauderdale, Florida.