Canva was founded in 2013 by Melanie Perkins, Cliff Obrecht, and Cameron Adams. Canva is a graphic design platform that is used to create posters, documents, flyers, and social media graphics.
In its first year in business, Canva had more than 750,000 users. By 2016, the company was profitable and had almost 300,000 paying clients.
In 2018, the company raised $40 million in funding via Sequoia Capital.
In 2019, they raised $70 million via General Catalyst.
Also in December 2019, Canva announced a new program called Canva for Education, a free product for public schools and other educational institutions intended to facilitate collaboration between students and teachers.
In May 2019, Canva experienced a data breach in which the data of roughly 139 million users were hacked. The exposed data included real names of users, usernames, addresses and geographical information, and password hashes for some users.
In June 2020, Canva announced a partnership with Office Depot and FedEx.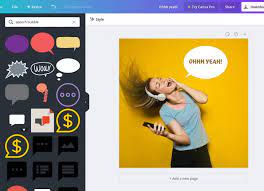 As of 2022, the company valuation is over $40 billion.
Canva CEO Melanie Perkins states that she intends to give away most of her $16.5 billion fortune.
Canva maintains a corporate office in New South Wales, Australia.