Jeff Bezos was working for D.E. Shaw and Company, a prestigious Wall Street Firm, when he decided that he didn't want to have regrets later on for not trying his hand at the booming internet business of online sales. He quit his job and moved to Bellevue, Washingon, to start his original business idea in 1994. The original company was called Cadabra, which Bezos later changed to Amazon.
The company was run out of Bezos' Bellevue, Washington garage and was an online bookstore.  Within two months, sales were over $20,000 per week. The original business plan was working under the assumption that the business would not make a profit for 2 to 5 years. Amazon survived the dot.com crash of 2000 and turned a profit for the first time in 2001.
In 1996, the company reincorporated in Delaware and by 1997 had its IPO. The company is publicly traded on the NASDAQ under the ticker symbol AMZN.
The company completed many acquisitions in the late 90s including PlanetAll, IMDB, Alexa, CD Now and Joyo.com
In 1999, Bezos was named Time Magazine's man of the year.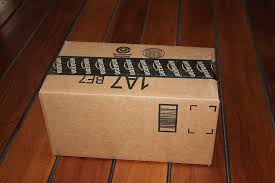 By 2011, the company had 30,000 full-time employees. By 2016, that number had climbed to 180,000 in the US alone. Worldwide, the company employs approximately 307,000 persons.
Amazon began selling in Mexico in 2013. Although the idea is the same, prices and products are different than the US-based site.
In recent years, the company has grown rapidly with the release of the Kindle, Kindle Fire and other tablet and e-reader devices.
In 2017, the company acquired Whole Foods. 
In late 2017, the company announced that it was going to make a second headquarters, called HQ2. Cities with more than 1 million inhabitants needed to make their presentations before October of 2017 as to why they should be chosen. The estimated $5 billion dollar headquarters would need to employ another 50,000 person minimum. No date has been set as to when the chosen city will be officially announced, although Amazon did say that out of 238 candidates, they have narrowed it down to 20 top picks.
In June of 2017, Nike announced a partnership with Amazon and stated they should be selling their products at exclusive prices in 2018.
Amazon owns over 40 subsidiaries, including Zappos, Shopbop, Diapers.com, Kiva Systems (now Amazon Robotics), Audible, Goodreads, Teachstreet, and IMDb.
Amazon reported that they expected to reach $10 billion in sales by the end of 2018, this just after reaching 1 billion in sales in 2015.
The company was slammed for selling infant clothing that featured phrases that encouraged pedophilia. Amazon has since removed these items.
These sales numbers, especially since Amazon began offering business to business sales, has some companies, like Grainger, worried.
Scammers are attempting to call Amazon Prime members and extract information from them in December 2020. 
Amazon.com is the world's largest online retailer offering everything from groceries to used items, books to musical instruments.