Second generation grocer, Robert P. Ingle, decided to open his own market in 1963. His first location was in Asheville, North Carolina. From the beginning, the company name was Ingles, not Ingle's.
In 1982 Ingle purchased a dairy farm, Milkco and expanded his grocery store to include dairy products.  Milko remains a wholly-owned subsidiary of Ingles.
In 2000 the company started building Ingles Gas Express gas stations with its newer stores.
Today Ingles Markets has 201 locations in North Carolina, South Carolina, Georgia, Tennessee, Virginia, and Alabama. The company also owns 70 shopping centers and a dairy farm that sells one-third of its products to Ingles Markets and the rest to other distributors. Ingles Markets also owns Sav-Mor Foods. There are currently 11 Save-Mor Food stores in 3 states.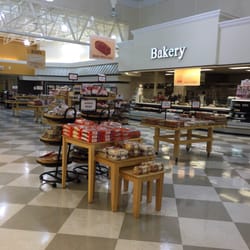 The company is family controlled, with 86% of voting power and almost half of the shares owned by the Ingle family. Robert Ingle passed away in 2011 and his son, Robert Ingle II, then became CEO.
In February 2022, the company saw a 17percent increase in stock prices after announcing revenue growth in the first quarter. 
Ingles Markets trades publicly on the NASDAQ under the ticker symbol IMKTA, is #629 in the Fortune 1000, is a member of the Russell 2000, and had $3.79 billion in revenue in 2016.