Yelp was launched in San Francisco, California in 2004 by former Paypal software engineers Russel Simmons and current CEO Jeremy Stoppelman.  The site focuses on reviews of local businesses with an emphasis on dining and nightlife.
In 2008, the company expanded to the east coast by opening an office in Manhatten.  A Canadian version of the site was also launched that same year.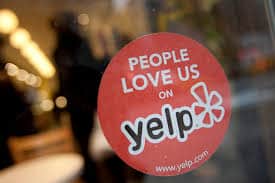 In 2009, Yelp expanded to the UK market and later to France, Spain, and Austria.
In 2012, the company went public and also acquired one of their main competitors, Qype.
Yelp current provides reviews for consumers in 13 countries.