The Clift Hotel was commissioned by Fredrick Clift in 1913 and finished in 1915. Clift, a local attorney, wanted to do something profitable with a plot of land that the family inherited at the intersection of Geary and Taylor streets in San Francisco. The hotel was finished just in time for the Pan Pacific Exposition.
The hotel was designed by Phillipe Starck and built by architect George Applegarth. The hotel was advertised as being the only earthquake proof and fireproof hotel in all of San Francisco. At the time, this was a reassuring feature. True to their word, neither fire nor earthquake has damaged this hotel in its 100-year history.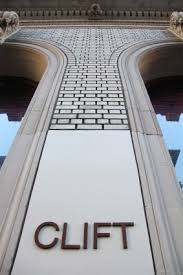 In 1924, 3 additional floors were added to the building, making it the largest hotel in California. Today, the hotel has 17 floors and 372 rooms.
The Clift features a soaring lobby with one of the most eclectic furniture collections in all of California, including chairs from Ray and Charles Eames, a coffee table by Salvador Dali, and a surreal stool by Roberto Matta.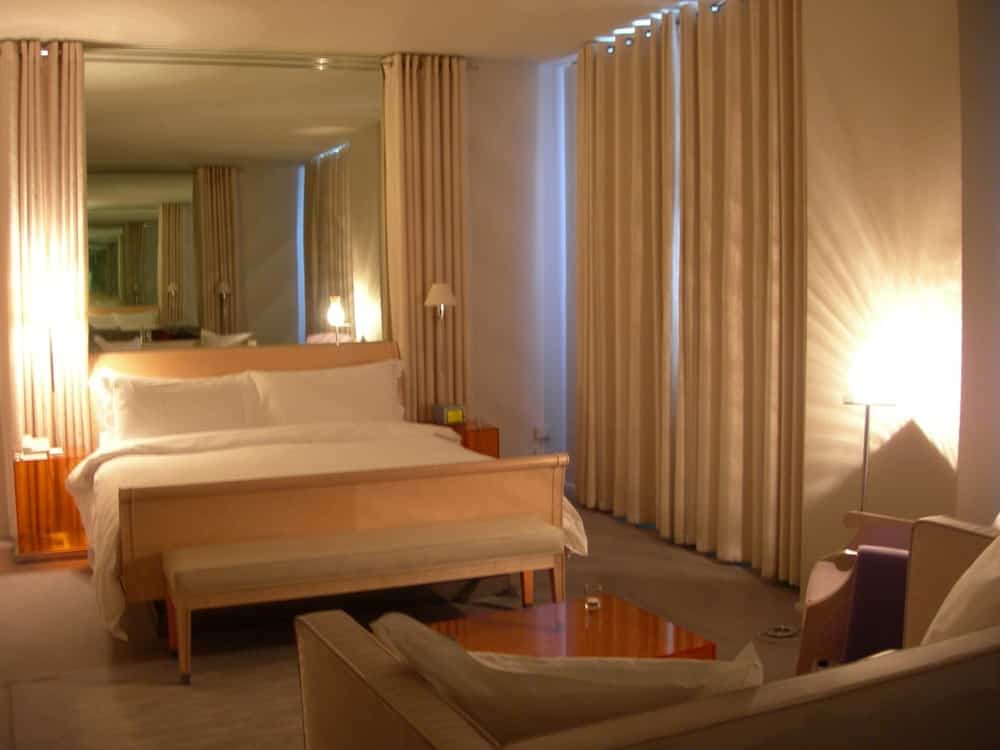 More so than the furniture design the hotel is perhaps best known for its Redwood Room, which is paneled throughout with the wood from a single redwood tree, as well as the Velvet Room, an opulent multi-purpose room, popular for weddings and receptions. 
In 1996, the hotel was purchased by the Morgans Hotel Group, which is based in New York, New York.