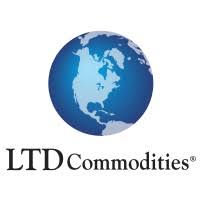 Founded in 1963, LTD Commodities began as a small mail-order company, offering home and kitchen items.
Today, LTD Commodities is one of the largest online retailers in the US. The company still offers mail-order catalogs, as well as a large e-commerce site.
The company is best known for its "Lakeside Collections" products, which features nautical and beach-themed decor, including rugs, lamps, outdoor decor, and bed and bath items.
Lakeside also publishes its own mail-order catalogs.
The company has multiple warehouses across the nation and recently renewed the lease on its largest warehouse, located in Aurora, Illinois.
LTD Commodities offers very competitive pricing. So much so that some buyers have discovered items they purchased on eBay coming directly from an LTD Commodities delivery truck.
AmeriMark Holdings, now AmeriMark Interactive, acquired the company in 2017.
LTD Commodities maintains a corporate office in Lincolnshire, Illinois.