uShip was founded in 2003 by Matt Chasen, Jay Manickam, and Mickey Millsap. This trio developed the business plan while still attending college at the University of Texas School of Business.

From 2012 through 2015, uShip was part of a reality show called Shipping Wars, which followed a group of independent shippers that would bid for jobs posted on uShip.
The company has developed a Shipping Price Estimator which provides estimates for transport services based on a weighted average of similar goods transported over similar distances on the uShip marketplace.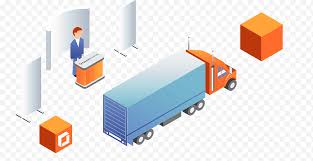 In 2011, eBay began using uShip's price estimator for large items such as cars, trucks, motorcycles, golf carts, and engines.
In July 2016, uShip partnered with trucking giant DB Schenker to power an online trucking platform.
Due to the coronavirus, uShip was forced to lay off 65 employees in April 2020.
uShip maintains a corporate office in Austin, Texas.