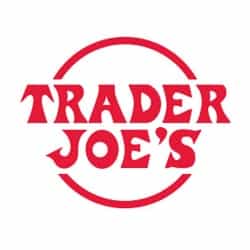 Trader Joe's was founded by Joe Coulombe in 1958 as a convenience store chain called Pronto Market. The stores were similar to 7-Eleven stores. Coulombe felt that direct competition with 7-Eleven would be ruinous, so he changed the concept of his stores.
After a vacation in the Carribean, Coulombe decided that a "Tiki" theme would be pleasing. He noticed that more and more people were returning from their vacations with food items they enjoyed. Coulombe decided that he would experiment by ordering food and wines that were not easily found in regular supermarkets. This is still true today and one of the reasons why Trader Joe's is such as success. 
The first "Trader Joe's" opened in 1967 on Arroyo Parkway in Pasadena, California. The first stores featured fresh meat from butchers who leased space in the stores, freshly squeezed orange juice, fresh cut cheese, and sandwich shops.
Theo Albrecht of Aldi Nord bought Trader Joe's in 1979 and began to expand the company beyond California.
Between 1990 and 2001 the chain quintupled store numbers and multiplied its profit by ten.  Trader Joe's sales for 2015 were estimated to be as much as $13 billion.
Trader Joe's supermarkets have about 4,000 products, compared to about 50,000 in an average supermarket. 80% of these products are private label brands. Trader Joe's stocks gourmet foods, organic foods, vegetarian foods, unusual frozen foods, imported foods, domestic and imported wine and beer, and staples like bread, eggs, cereal, and produce.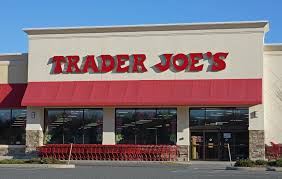 Trader Joe's has an excellent reputation as a fair employer, paying above union wages. It was also part of MSN Money's Customer Service Hall of Fame in 2009 and 2010.
The company is the exclusive retailer of Charles Shaw Wines, often referred to as Two Buck Chuck because of its original $1.99 price tag.
Beginning in 2008, the company began phasing out products from China due to customer concerns about purity and quality. Trader Joe's sells many items under its own private labels, at a significant discount to brand-name equivalents, and requires its brand-name suppliers not to publicize this business relationship.
Post pandemic shopping habits have changed and Trader Joe's might suffer because of it. 
In September 2020, Whole Foods took the #1 spot over Trader Joe's as the best workplace for graduates according to Forbes. 
Today Trader Joe's has 474 stores in 43 states, with the heaviest concentration in California. The company is constantly expanding, with many stores carrying as much as 50,000 items. Headquarters remain in Monrovia, California.