Norm's Restaurant was founded in 1949 by used car salesman Norm Roybark. The original location was in downtown Hollywood, near the corner of Sunset and Vine. The oldest location, on La Cienega Blvd., still stands today and was made a Cultural Landmark by the city in 2015. Norm's Restaurant operates a chain of casual dining locations, offering typical American cuisine.
Norm's Restaurants has 18 locations, all in Southern California. Most locations were designed by Armet and Davis. The showroom type of architecture has come to be called "Googie" and is quite popular. The company has headquarters in Bellflower, California.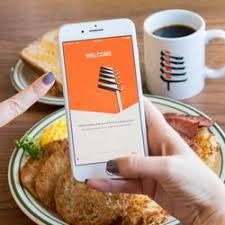 The company was sold in January of 2015 to current CEO and longtime restaurateur Jim Balis. Balis has stated that he does not necessarily have plans for renovation, but for expansion of the company.