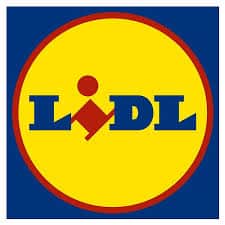 Josef Schwartz became a partner at Südfrüchte Großhandlung Lidl & Company. Schwartz had been a fruit wholesaler and he was the driving force behind making Lidl a general grocery store.
Josef's son Deiter began to make his focus on discount markets, larger supermarkets, and cash and carry wholesale markets. Deiter Schwartz is also responsible for renaming the company Lidl in 1977.
Schwartz copied Aldi's store concept. The company was ruthless in removing merchandise that didn't sell and cutting costs by keeping stores small in size. This concept worked at the time, allowing Lidl to grow to 33 locations.
The company opened its first Lidl store in the UK in 1994.
In 2015, the company announced that it was opening a corporate office in the state of Virginia, USA. Stores were originally planned for the east coast, but by 2017, the company's success allowed them to quickly open stores on the mid-Atlantic states.
Today, there are more than 10,000 locations, including the US, the UK, and in 28 European countries.
On February 1, 2020, Lidl announced a worldwide recall of Kania brand oregano after tests showed that most of the products contained high levels of an alkaloid that could lead to liver disease and cancer.
Headquarters for Lidl are located in Arlington, Virginia.