Dickerson Wright founded NV5 Global in Miami, Florida, in 1949. The company provides professional and technical engineering and consulting services. It offers its solutions to public and private sector clients in the energy, transportation, water, government, hospitality, education, healthcare, commercial and residential markets.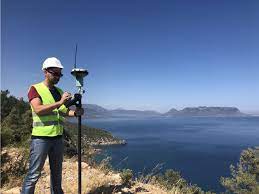 NV5 Global also provides governmental outsourcing and consulting, and technical outsourcing services; and geospatial data analytic and mapping services
NV5 Global went public on the NASDAQ in 2011 under the ticker symbol NVEE. The stock saw modest gains in early July 2021.
In July 2021, the company announced that it had been awarded an $8 million, 5-year contract from the geospatial forestry division of the US government.
In June 2021, the company was chosen by Western Utility to provide surveying, permitting, and technical services. The contract is estimated to be worth $9 million.
NV5 Global maintains a corporate office in Hollywood, Florida.