MiMedX was founded in 2008 by Parker Petit. The company is a biomedical corporation that uses tissues from birth such as the placenta, amniotic sac, and umbilical cord, to create skin for skin grafts.
In August 2018, CEO Petit listed had his $15 million mansion in the Florida Panhandle for sale. The New York Post called him "the Trump of Georgia". Petit is a top Republican fundraiser in Georgia, as well as being the finance chair for Trump's 2016 campaign.
In May 2019, Timothy Wright had been named as CEO.
By August 2019, 13 of 16 executives were no longer with MiMedx. The company stated that Petit, Taylor, Senken, and former Controller John Cranston had ordered the installation of a secret video surveillance system to expose and undermine whistleblowers, called Project Snow White.
They also stated the four had "repeatedly misled or withheld information" from auditors, including Petit in a sworn deposition and Senken in a letter to the SEC. They stated Petit and Taylor "purposely took action to disregard revenue-recognition rules"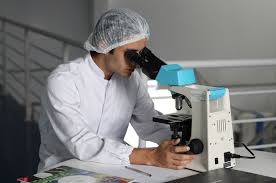 On April 6, 2020, MiMedx settled a DOJ lawsuit regarding MiMedx charging inflated prices to the VA Department. The company agreed to pay $6.5 million to settle the suit, which was uncovered through whistleblowers.
MiMedx's application to relist its common stock on the NASDAQ was approved on October 30, 2020.
In June 2021, the company announced that it would soon release new drugs that would improve treatment methods for tendonitis.
MiMedX maintains a corporate office in Marietta, Georgia.