Wish is an online eCommerce company that connects businesses (mainly in China) with buyers from around the world.
The company was founded in 2010 by former Google engineer Piotr Szulczewski.  
The Wish marketplace can be accessed via the company website or using a mobile phone app.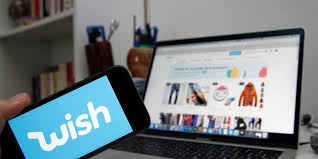 In 2017, Wish was the most downloaded e-commerce application in the United States.
In 2018, Wish was the most-downloaded e-commerce application worldwide and the company doubled its revenue to $1.9 billion.
More than 1 million merchants list their products on Wish's platform to sell directly to consumers. A majority of the merchandise available through the app in the United States comes from China and other non-U.S. distributors.
The products are usually smaller items that are cheaper to ship, aided by an agreement between the China Post and USPS that lowers costs of shipping for goods weighing less than 2 kg (approximately 4 pounds).
Wish maintains a corporate office in San Francisco, California.