Michelle Cordeiro Grant worked for years for numerous other startups. She realized that many companies that design and create women's bras were men.
Grant decided to change everything and design bras for women and made by women. Lively was founded in 2015.
Current CEO Grant prides herself on bras that are "in a broad size range, at an honest price in luxurious packaging," and providing exceptional customer service."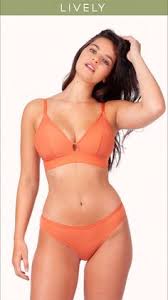 In 2016, the company raised $4 million in seed funding.
Currently, the company only offers undergarments, but Grant hopes to be able to offer swimwear, activewear, and loungewear in the near future.
In July 2019, Wacoal International acquired Lively for an undisclosed amount. Grant will remain in her role as CEO.
Lively currently maintains a corporate office in New York, New York.