Colonel Eure and his wife Patti, opened a pizza and hamburger restaurant in his hometown of Stephenville, Texas after Mr. Eure retired. The couple moved a few years later to Austin, Texas, and opened another restaurant under the name The Pizza Place.
Unhappy with the generic sounding name, Colonel Eure held a naming contest. Eventually, the Colonel chose his wife's maiden name of Gatti for the restaurant.
Colonel Eure sold 18 of his locations in 1974 but kept a few locations for himself. The company has changed hands several times over the years and currently is owned by Blue Sage Capital.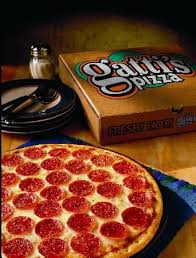 The company currently has 140 locations across the US. Some locations are branded as GattiTown or Gatti-Land. In addition to pizza, GattiTown locations offer arcades, games such as foosball or air hockey, bumper cars and miniature bowling or miniature golf.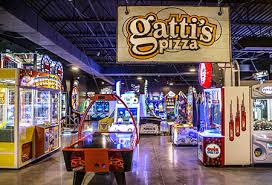 Company headquarters are located in Austin, Texas.