In October 2000, Iowa State University students Josh Carlson, Mike Seager, and Mark Fiddleke founded Chegg's forerunner, Cheggpost, a message board for Iowa State students.
The name Chegg is a combination of the words chicken and egg and references the founders' catch-22 feelings of being unable to obtain a job without experience while being unable to acquire experience without a job.
In December 2007, the company rebranded itself as Chegg and began to focus on renting textbooks to students from any and all colleges, not just Iowa State.
Chegg provides digital and physical textbook rentals, textbooks, online tutoring, and other student services.
As of March 2020, the company reported having 2.9 million subscribers to Chegg Services.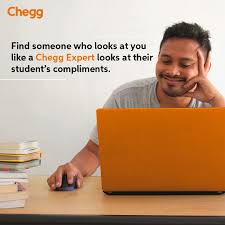 During the 2020 Covid-19 pandemic, the controversy around Chegg and companies offering similar services escalated, as many students had to learn from home with uncensored internet access. Georgia Tech alerted students in a physics class that certain students in the class had cheated on their online final exam by using answers posted on Chegg.
Also, certain students in a chemistry class at Boston University were found to have similarly cheated on an online exam, and several students from two chemistry classes at the University of British Columbia were accused of using Chegg for cheating on exams, including using two incorrect answers that had been posted on the website.
In April 2022, Minnesota-native and college basketball superstar Paige Bueckers partnered with Chegg to address student hunger.
Chegg maintains a corporate office in Santa Clara, California.