Pottery Barn was founded in 1949 by brothers, Morris and Paul Secon in Manhattan, New York. After Paul discovered three barns full of pottery "extras" and seconds from designer Glidden Parker, Secon purchased all three barns, including their contents. The name of the company comes from this humble beginning.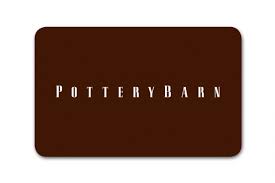 The company is an upscale home furnishing and housewares store that has headquarters in San Francisco, California. The company is a subsidiary of Williams-Sonoma, Inc., who purchased the company in 1996.
Today, Pottery Barn no longer sells pottery and they have branched out to sell to more than just adults. Subsidiaries for the company include Pottery Barn Kids, Pottery Barn Teen, Pottery Barn Bed & Bath, as well as their traditional catalog.
The company has locations throughout the US and 6 countries, including Mexico, Canada, and Australia. While the company has brick and mortar stores, they also offer online and catalog sales. The company catalog was first produced in 1987 and has remained extremely popular.
Pottery Barn differs from many other home furnishing stores as they offer free in-store decorator advice as well as in-home service. The company also offers delivery and assembly service of their items, which is referred to as "white glove service".
In early 2017, the company introduced an augmented reality app for iOS mobile phones which allows users to virtually place Pottery Barn products into a room and save room design idea(s).