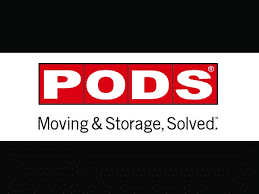 PODS (Portable On Demand Storage) was founded in Florida by Peter Warhurst in 1998. His family owned a moving and storage company, but he wanted to take it a step further. He invented the mobile storage unit, more commonly referred to as a shipping container or pod.
In 2007, Pods was acquired by Arcapita for $451.4 million. In 2012, Pods sued U-Haul for using the name Pod when referring to their U-Box product. U-Haul ended up paying Pods $62 million for infringement of copyright.
The new PODS containers have a steel frame construction with completely recyclable panels made of steel skins and a high-density polyethylene core and are produced in three sizes: approximately 8-by-7-by-7 feet, 8-by-8-by-12 feet, and 8-by-8-by-16 feet. The top is a translucent polymer, which allows some filtered light into the container.
Pods maintains a corporate office in Clearwater, Florida.