EnduranceWarranty.Com was founded in 2006 by current CEO Paul Chernawsky in Chicago, Illinois. The company offers extended warranties on used cars, as well as additional warranty protection for items that are sometimes not covered by other warranties.
The company offers several different levels of warranty protection; Premier; which covers the main components of a vehicle, Secure, Superior, and Supreme, which covers almost everything the manufacturer would. Some plans include rental cars and 24/7 roadside assistance.
  In addition, the company also offers a 30-day money back guarantee and in-house financing that is free of charges. Currently, the company has an A+ rating with the Better Business Bureau. Endurance Warranty advertises heavily on prime-time news stations, such as MSNBC.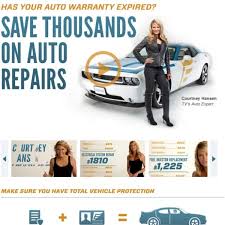 In 2017, the company was listed as #2663 on the Inc. 5000 list of Fastest Growing Companies in America. This is the 3rd year that the company has made this list. EnduranceWarranty.Com had a 3-year growth rate of 130% and annual revenue of $154.6 million.
Extended aftermarket warranties are expected to have huge gains over the next five years. 
In addition, the company is Inc. Verified and employs approximately 276 persons. Headquarters are located in Northbrook, Illinois.