Computer Sciences Corporation (CSC) was a multinational corporation that provides IT services and professional services.
CSC was founded by Roy Nutt, Fletcher Jones, and Robert Patrick in 1959 to provide programming tools such as assemblers and compilers.
By 1963 the company had become the largest software company in the U.S. The same year CSC went public on the American Stock Exchange.
By 1968 CSC had moved to the New York Stock Exchange and had expanded internationally to Canada, India, the U.K., Germany, Spain, Italy, Brazil, and the Netherlands.
Today Computer Sciences Corporation is one of the world's leading providers of systems integration and other IT services. Services include application development, data center management, communications, IT systems management, networking development, and business consulting.
CSC is a major government and defense contractor.
Computer Sciences Corporation trades publicly on the New York Stock Exchange under the symbol CSC, is #176 on the Fortune 500, is a member of the S&P 500, has 79,000 employees, and had $13 billion in revenue in 2013.
On April 3, 2017, it merged with the Enterprise Services line of business of HP Enterprise and formed DXC Technology.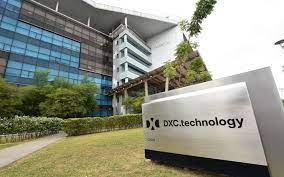 DXC Technology maintains a corporate office in McLean, Virginia.