How would you rate your experience with Houston's Restaurants ?
Houston's Restaurants Corporate Office Address
Hillstone Restaurant Group DBA Houston's Restaurants
147 South Beverly Drive
Beverly Hills, California
90212
Contact Houston's Restaurants
Phone Number:
(310 385-7343
Fax Number:
(310) 385-7119
Website:
http://www.houstons.com/
Email:
Email Houston's Restaurants
Houston's Restaurants Facts
Founder:
George W. Biel, Joe Ledbetter and Vic Branstetter
Date Founded:
1976
Founding Location:
Nashville, Tennessee
Number of Employees:
1000
Houston's Restaurants Executives
CEO:
George W. Biel
CFO:
Scott Ashby
COO:
Robert Wilkinson
Houston's Restaurants History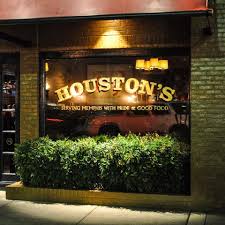 Houston's Restaurant was founded in Nashville, Tennessee, in 1976 by current CEO George Biel and two partners. Over the years, Biel's partners sold their interests in the company back to Biel.
The corporate company, Hillstone Restaurant Group, was founded in 1976 and owns the following restaurants: Gulfstream, Bandera, Rutherford Grill, Palm Beach Grill, Cherry Creek Grill, Los Altos Grill, Woodmont Grill, R+D, Hillstone, Honor Bar, South Beverly Grill, East Hampton Grill, White House Tavern, and Houston's. 
As of 2017, Houston's Restaurant has 51 locations in 13 states. Houston's Restaurant is a casual American food type restaurant, whose specialty is steaks and seafood.
Since 2009, the company has been changing the name of some locations to the corporate name of Hillstone. The company has provided no explanation for this, however, there has been speculation that the change was made to avoid federal menu-labeling requirements on menus for restaurants with 20 locations or more as a part of the Affordable Care Act, otherwise known as Obama Care.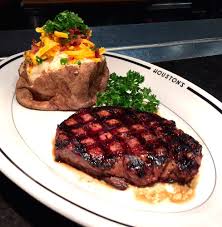 Zagat, a national restaurant review company, gave the restaurant high marks and remarked on its '"vibrant", "modern" setting matched with a "lively bar scene. The company also has overall ratings of 4.5 out of 5-stars on Yelp, TripAdvisor, and Google review sites.
Company headquarters are now located in Beverly Hills, California.