How would you rate your experience with Farmers Insurance ?
[Total: 41 Average: 1.7/5]
Farmers Insurance Corporate Office Address
Farmers Insurance Group, Inc.
6301 Owensmouth Avenue
Woodland Hills, California
91367
Contact Farmers Insurance
Phone Number:
(323) 932-3200
Fax Number:
(323) 932-3101
Website:
http://www.Farmers.com
Email:
Email Farmers Insurance
Farmers Insurance Facts
Founder:
Thomas Leavey and John Tyler
Date Founded:
1928
Founding Location:
Los Angeles, California
Number of Employees:
13309
Farmers Insurance Executives
CEO:
Jeffrey J. Dailey
CFO:
Scott R. Lindquist
COO:
Leonard H. Gelfand
Farmers Insurance History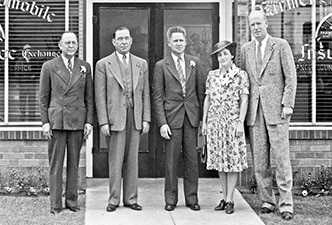 Farmers Insurance Group was founded as Farmers Automobile Inter-Insurance Exchange in 1928 by Thomas Leavey and John Tyler.  The first office was in Los Angeles, California where the company still has headquarters in a nearby suburb.
In 1935, the company launched a division specifically for truck insurance.
In 1942, the company launched a division specifically for home insurance.
In 1950, Mid-Century Insurance became a subsidiary of Farmers.
In 1953, the company acquired New World Life Insurance Co.
John Tyler died in 1973 and Thomas Leavey became CEO.  Leavey retired in 1978.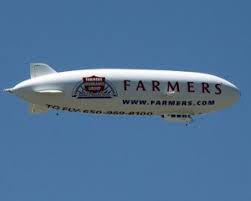 In 1988, Farmers was acquired by BATUS Inc. in a hostile takeover that took 8 months.  Zurich Financial Services was created as a holding company for Farmers Insurance.
In recent years the company has acquired several larger insurers including Foremost Insurance Group in 2000, Bristol West Holdings in 2007 and 21st Century Insurance in 2009. Farmers Group, Inc. operates as a subsidiary of Zurich Insurance Group Ltd.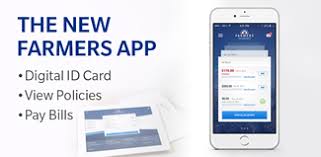 Farmers is currently the third largest provider of consumer home and auto insurance in the US.  They currently insurance over 20 million individual policies. As of 2016, the company has more than 48,000 exclusive and independent agents and approximately 13,000 employee