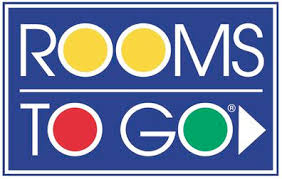 Rooms To Go was founded in 1991 but the company's roots go back to the 1933 founding of Seaman's Furniture by Julius Seaman.
Seaman opened one store and increased sales to $150,000 in sales before opening his second store in 1955. By 1971 there were seven Seaman's stores. 
In 1988 Seaman's was taken over by Kohlberg Kravis Roberts & Co. for $350 million in a buyout.
In 1990 the Seaman family opened the first Rooms To Go in Orlando, Florida.
Rooms To Go markets package deals to brand-conscious, time-pressed customers. The company offers low-to-medium priced furniture and accessories with discounts going to those willing to buy a roomful at a time.
Cindy Crawford has been a spokesperson for the company for the past 10 years, as well as Sofia Vergara, who has been partnered with the company since 2013. 
In 2016, the company began offering collections by Eric Church, called "Highway to Home."
In February 2020, the company issued a recall for its Patmo Lawn Chairs, after it was revealed that the paint on the metal portion of the chairs has more lead in the paint than allowed by law.
In November 2020, the company purchased a former Toys R Us building in Jacksonville, Florida, for $10 million. 
As of 2016, the company has 132 locations, approximately 7,000 employees, and annual revenue in the same year of $2.2 billion. Headquarters are located in Seffner, Florida.