Knightsbridge Restaurant Group was founded in Washington, D.C., in 1989. Ashok Bajaj founded Knightsbridge Restaurant Group in 1989 when he launched its first restaurant, The Bombay Club, to provide the city with an international restaurant featuring gourmet regional Indian cuisine. Since then, he has opened 10 more restaurants featuring, modern Indian, modern American, Italian, and Israeli cuisine.
The company has been nominated for many RAMMY awards from the Restaurant Association of Metropolitan Washington (RAMW) and has also been consistently nominated for prestigious awards by the James Beard Foundation including Best Chef-Mid Atlantic, Rising Star Chef, Outstanding Restaurant and Restaurateur of the Year. Washingtonian magazine also awarded Bajaj Restauranteur of the Year.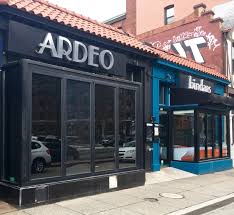 Some of the most popular restaurants in the Washington D.C. area include The Oval Room, Bibiana, Ardeo+Bardeo, and leading four-star Rasika.
In 2019, the company decided to rebrand the Bibiana, closing the restaurant and remodeling it completely, then reopening under the name Modea.
Knightsbridge Restaurant Group maintains a corporate office in Washington, D.C.