Back in the late 1950s, Jeg Coughlin found that there was no store and no catalog where a person could order high-performance or racing car parts.
Coughlin founded Jegs Automotive in a small garage in downtown Columbus, Ohio, in 1960.
Today, Jegs is the second-largest automotive parts mail-order business in the US. The company sells automotive parts, accessories, aftermarket accessories, tools, and race apparel.
The company remains family owned and operated. Jeg Coughlin's four sons bought the business from their father and each son owns a different department to maximize effectiveness.
In February 2022, private equity firm Greenbriar Group acquired a majority stake in Jegs. The four sons maintain a minority share.
With seven NHRA World Championships, sixteen Division Championships, and over 100 victories at the national, divisional, and local levels, Team JEGS is among the most accomplished racing entities in the 60-year history of organized drag racing.
In May 2022, former Walmart eCommerce director, Brian Rowland, was named CEO of Jegs.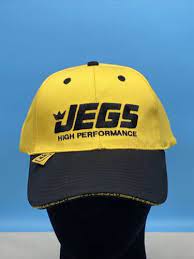 Jegs maintains a corporate office in Delaware, Ohio.