Redfin, a real estate brokerage, was founded in 2004 by David Eraker, Michael Dougherty, and David Selinger. Eraker was inspired by his own real estate misadventures and founded Redfin with hopes of upending the traditional brokerage model and capitalizing on technology that was newly available at the time.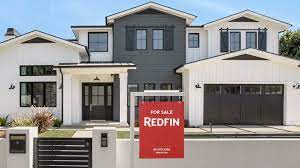 Redfin is a full-service real estate brokerage firm. The company went public on the NASDAQ under the ticker symbol RDFN in August 2017.
Redfin's business model to undercut competition is based on sellers paying Redfin a discounted fee, either 1.0 or 1.5% to list the seller's home.
In May 2010, the company received the Best Startup award from Seattle 2.0.
In October 2012, Redfin was named one of The DIGITAL 100: World's Most Valuable Private Tech Companies by Business Insider.
In December 2021, the company announced the 10 housing markets that set records in 2020.
Redfin maintains a corporate office in Seattle, Washington.