Uline was founded in 1980 by Liz and Richard "Dick" Uihlein. After inheriting money from the Schlitz beer fortune, the couple recognized the need for a local company that could provide shipping materials.
The company sells shipping and other warehouse and business supplies, such as paper, box loaders, shipping labels, box cutters, shipping tape, cardboard boxes, and other items.
In the 2000s, Uline began operations in Mexico and Canada and opened distribution centers in Texas, Pennsylvania, Wisconsin, Georgia, and Illinois. Over that same period, the Uline catalog grew to 450 pages, giving customers a look at over 17,000 products.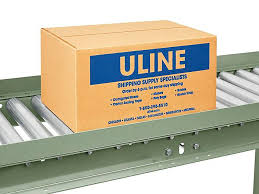 Uline is still family-owned and operated.
The 2020 Uline catalog is a full 795 pages and some people are so inspired by the contents that they consider going into business for themselves.
Due to the Covid crisis of 2020, many companies are finding it difficult to find new employees. Uline is offering up to $27 an hour with a $2,000 sign-on bonus.
Uline maintains a corporate office in Pleasant Prarie, Wisconsin.