When Thomas Smythe realized that he was being charged for subscriptions and services he no longer used, he wanted to find a simple way to help the average person take control over their finances.
Trim was founded in 2015. The app is designed to automatically cancel unwanted or unused subscriptions, let clients become aware of when annual fees are coming due so cancellations can be made, and much more.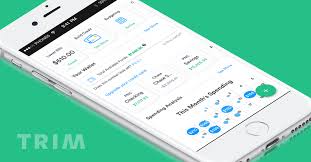 As the name implies, Trim helps to cut your financial bills and keeps track of a client's spending habits.
In 2016, the company raised $2.2 million in financing.

Originally a mobile app, the site now offers desktop/laptop service. Trim can not only cancel subscriptions for you, it can negotiate lower bills in some cases, such as gym memberships or cable bills.
Trim maintains a corporate office in San Francisco, California.