Stash Financial, sometimes referred to as Stash Bank or just Stash was founded in 2015 by Brandon Krieg, David Ronick, and Ed Robinson. The company operates both a web platform and mobile apps, allowing users to incrementally invest small amounts.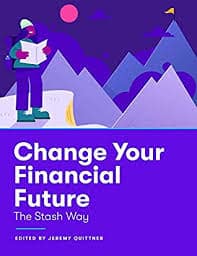 Investors can use the web page or the app to invest as little as $5 into fractional shares of stock.
Users can invest in personal brokerage accounts, retirement accounts, traditional IRAs, Roth IRAs, or custodial accounts. Stash also offers financial education and automatic investing.
NerdWallet posted a review in January 2019 that this was a great app for those who are new to investing but that the $1 fee for accounts whose balance was less than $5000 was rather high and that users might find other services that were a better value.
Stash is one of the fastest-growing investment companies in the US and even during the tumultuous times of the coronavirus, the company managed to raise $112 million in series F funding in late April 2020.
In late April 2020, CNBC listed Stash in their articles regarding tricks for saving money, even during the quarantine.
Stash maintains a corporate office in New York, New York.