Olive Garden began as a unit of General Mills as part of their restaurant division. Olive Garden is an Italian-themed full-service restaurant.
The first Olive Garden opened in 1982 in Florida. The chain quickly became the fastest-growing restaurant in the division having 145 restaurants by 1989.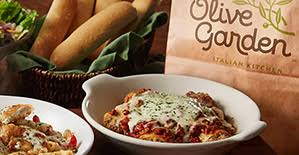 In 1995 General Mills spun off its restaurant division into a stand-alone company named Darden Restaurants. Olive Garden is Darden Restaurants' most value-oriented chains, with an average check in 2009 of only $15.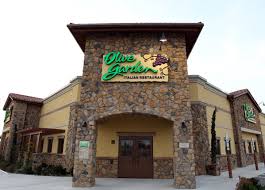 The company has received criticism for its claims about a "culinary" school in Tuscany, Italy. There is no school, although the company does send employees to a hotel there during the off-season for a few days each year.
In July of 2014, the company launched a new logo and restaurant design, including the addition of online ordering, as well as smaller lunch portions.
The company introduced keto friendly "zoodles", which are zucchini cut and cooked to resemble noodles, in June 2019.
Today Olive Garden is a casual dining restaurant specializing in Italian-American cuisine. Olive Garden has more than 800 locations in the United States, Canada, Mexico, and Kuwait. In 2016, the company had annual revenue of $3.8 billion, accounting for more than half of the revenue that parent company Darden Restaurants earns.