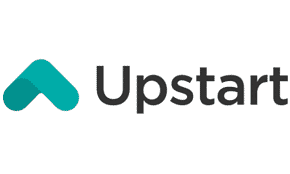 UpStart is an AI lending platform created and operated by ex-Google employees, former President of Enterprise Giigke, Paul Gu, and Anna Counselman, former Manager of Global Enterprise Customer Programs and Gmail Consumer Operations at Google.
The company first launched in April 2012 with an Income Share Agreement offering, which enabled individuals to raise money by contracting to share a percentage of their future income.
In May 2014, Upstart pivoted away from this product and more towards personal loans. With this Change, Upstart began offering a traditional 3-year loan and has since expanded to offer a 5-year loan product as well.
In late 2020, Upstart went public on the NASDAQ under the symbol: UPST.
Unfortunately, due to rising inflation, Upstart has experienced falling stock numbers in 2022.
UpStart maintains a corporate office in San Mateo, California.