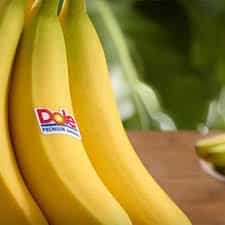 Dole Food Company traces its roots back to the 1851 founding of Castle & Cooke, a company that invested in shipping, railroad construction, sugar production, and seafood packing. Founded by Samuel Castle and Amos Cooke, originally from Boston, the company quickly became one of the largest companies in Hawaii, long before it became a state.
In 1899, James Dole, fresh out of Harvard's School of Agriculture, purchased a pineapple plantation on the island of Ohau, establishing the Hawaiian Pineapple Company.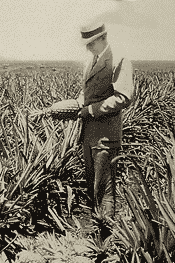 In 1932 Castle & Cooke purchased a 21% interest in Dole's Hawaiian Pineapple Company. In 1960 the company acquired the remainder of the Hawaiian Pineapple Company as well as the Standard Fruit Company. It renamed this combined company The Dole Food Company.
In 1961 Dole became the third largest producer and U.S. importer of bananas.
In 2004 Dole acquired Coastal Berry Company and in 2011, Sunnyridge Farms. Both of these companies now put Dole in the berry business. Dole remains one of the top 2 banana companies in the world. In 2011, Dole reported annual revenue of $7.2 billion.
Today Dole Food Company is the world's largest producer of fresh fruit and vegetables with 200 food products that are sourced,  grown, processed, marketed, and distributed in more than 90 countries.
In addition to Hawaii, the company also has plantations in South America, as well as 19 container ships which have specially fitted refrigerated units, as well as their own private cranes to load and unload shipments.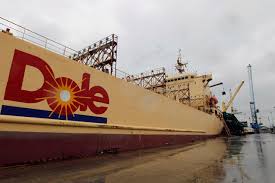 The company has had several recalls in recent years, most of them for Listeria contamination. The most recent outbreak was a Listerious outbreak in 2016 in packaged salads.
Dole Food Company has been privately held since 2011, is valued at $1.5 billion, is #331 in the Fortune 500 and has nearly 35,000 employees.