Cub Foods was founded in 1968 in Minneapolis, Minnesota by Charles and Jack Hooley . The company operates a chain of grocery stores in the states of Illinois and Minnesota. The company name is an acronym for Customers United for Buying.
The company is one of the very first total discount stores in the US. Customers bagged their own groceries and the company states they operated the first conveyor belt system for grocery stores. The company was acquired by SuperValu in 1997. Some stores retained the Cub Foods name, others were changed to Super Valu or Shop N Save.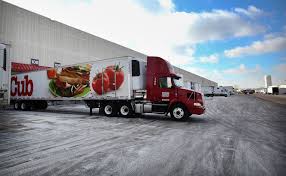 The company operated 8 stores in Colorado but sold them to Kroger for an undisclosed amount in 2003.
As of 2015, the company has 81 locations. In 2014, Cub Foods parent company, SuperValu, reported to their customers that CUB Reward members might have had their information compromised in a hacking incident.
Cub Foods parent company SuperValu was considering selling the company in a report by Bloomberg in April 2018, although there has been no official statement released from SuperValue.
During the riots over the death of George Floyd, the Target and Cub Foods stores in Minneapolis that were heavily damaged will reopen in the first part of November 2020. 
Headquarters for Cub Foods is still located in Stillwater, Minnesota.